LATEST EDUCATION NEWS | OLDER EDUCATION NEWS
OLDER EVENTS
OLDER EDUCATION NEWS
Mar 20, 2011: MMS fully participates in Sun-Earth Day (http://sunearth.gsfc.nasa.gov/). MMS provides "Space Weather" CDs for all packets, plus for public and teacher events through the year. MMS sponsored the Sun-Earth Day activities at the Houston Museum of Natural Science seen in these images...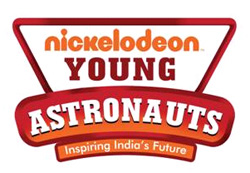 Feb 5, 2011: MMS partners with NickIndia to get students excited about space.

Video Links:
News Links:
News Images:
Jan 15, 2011: NASA Space Day at the University of Texas, Brownsville, was held Jan 15. Approximately 270 participants attended the Friday evening session (which had a keynote speech by Dr. Carlton Allen of JSC, plus the dome show), and 610 students with 180 teachers attended on the Saturday event. This annual event is now being expanded nationwide.
Jan 8, 2011: AstroZone in Seattle (sponsored by AAS and NASA missions) was held Jan 8, Seattle Center, Washington.
Dec 16, 2010: GIFT Workshop (Geophysical Information For Teachers) held for teachers at the Fall AGU meeting in San Francisco. These professional development opportunities allow science teachers to learn about the latest research in Earth and space science from prominent scientists engaged in making the most recent discoveries and to actively engage in classroom activities that tie to this cutting-edge research.
Dec 12, 2010: Exploration Station was held at the Moscone Center in San Francisco.
Nov 6, 2010: Sally Ride Science Festival at Rice University was held November 6. 1250 middle-school girls plus parents and teachers came to the street fair, the astronaut talk (this year Wendy Lawrence) and workshops
Sep 29, 2010: Pat Reiff presented a lecture on the "Sounds of Space" at Space Camp For The Blind.
Aug 8-10, 2010: Planetarium dome demonstrations given to teachers, to students, and to AGU scientists as part of "The Meeting of the Americas" in Iguazu Falls, Brazil.